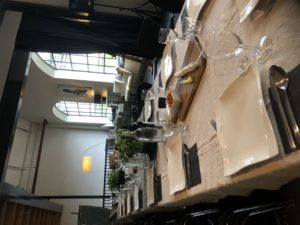 Atelier300c offers you workspace that wil match your aspirations!
Arrange your meeting at the historic Wagenwerkplaats (Royal Railroad Workshop) at Atelier300c.
Instantly recognizable by the iconic trainwagons and architecturally characteristic buildings rising up on the horizon immediately after leaving the trainstation.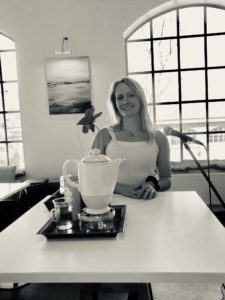 Atelier300c offers ideal workspace for any type of meeting, be it creative or in business setting.
It is an unique workspace as it is filled with the exhibition of art all throughout the location and is matched of course by the hospitality for our guests.
With enough room to fit up to 90 people and a selection of breakout rooms available, this space allows you to host anything from important PR-moments, conferences, to larger scale events.
The magnificent 20th-century industrial domain "De Wagenwerkplaats" is conveniently situated 10 minutes from the center of Amersfoort, right in the middle of Holland.
The location is about 45 minutes from Schiphol Airport by car or by train via Central trainstation Amersfoort.
The property is located in the 'Randstad' but the quiet and inspiring environment will benefit your meeting greatly in creativity and focus.
Atelier300c has its own unique "Artsy" industrial but cosy atmosphere.
The location is not only inspiring through art and creativity but you also can enjoy a culinary evening provided by our own chef de cuisine Jeannette and her ambitious kitchen crew.
Enjoy the culinary surprises in our atelier, breakfasts, lunches and dinners.
Atelier300c is the perfect location for your meeting or event.
We can even offer you all-inclusive meeting packages:
overnight stays, meals and breaks, meeting accommodations, outdoor team building activities and inside art-classes facilities are all included.
If you are coming here on business, you can let your creativity run wild in our modern meeting room or executive boardroom. You'll get the job done and leave the meeting with a smile!
Follow Atelier300c on Instagram for photos and videos of the most inspiring meeting and event venues!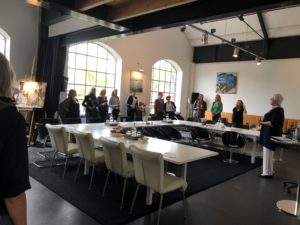 #event #events #art #amersfoort #meeting #meetings #atelier #kunst #lunch #diner #breakfast #ontbijt #sessies #training #vergadering #middennederland #gezelligheid